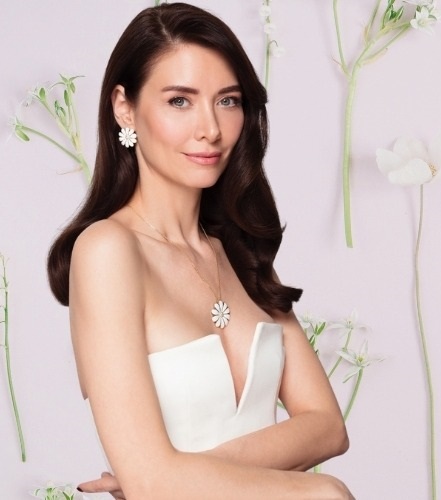 About us
The house of Marvva fine jewelry designs sophisticated jewelry pieces, exquisitely hand-crafted to the standards. Each piece from Marvva is delicately designed of the finest diamond, precious stones and gold reflecting it dedication to contemporary elagance and timless style. Our collection emphasizes the brillance of nature and the natural beauty of the blooming flowers, greens and animals.
Our collection made with ultimate craftsmanship and offers everyday magnificent sophistication to any occasion. The house designer Marva Ayoub presents timeless jewelry pieces comprised of necklaces, earrings,bracelets and rings set in gold, diamonds, precious stones and pearls creating a distinctive collection. "Flowers in nature are a reflection of the traditional feminine ideal- tender and beautiful. A woman crowned in flowers is the epitome of beauty and grace."By Marva Ayoub.
Working Towards a brighter future with each item purchased, Marvva fine jewelry donates and supports various foundations focusing on women,children health and education worldwide.
Like mother like daughter a mother is she who can take the place of all others but whose place no one else can take. The Junior Collection was created to honor the unique, tender and feminine connection between mother and daughter.